Lou Brown's Live Updates for May
Unleash your Massive Passive Income potential in
New pay plan and Live Stream virtual attendance options!
Learn more visiting the new Enrollment Options page. Register by June 6th to reserve a manual and seat in Atlanta, or to particpate virtually via downloaded manual and live stream!
We don't want you to lose a whole year without Massive Passive Income. If you are buying houses or own house, that could cost you a FORTUNE. Join us somehow, any which way you can!
New Virtual Live Stream Option and Pay Plan Options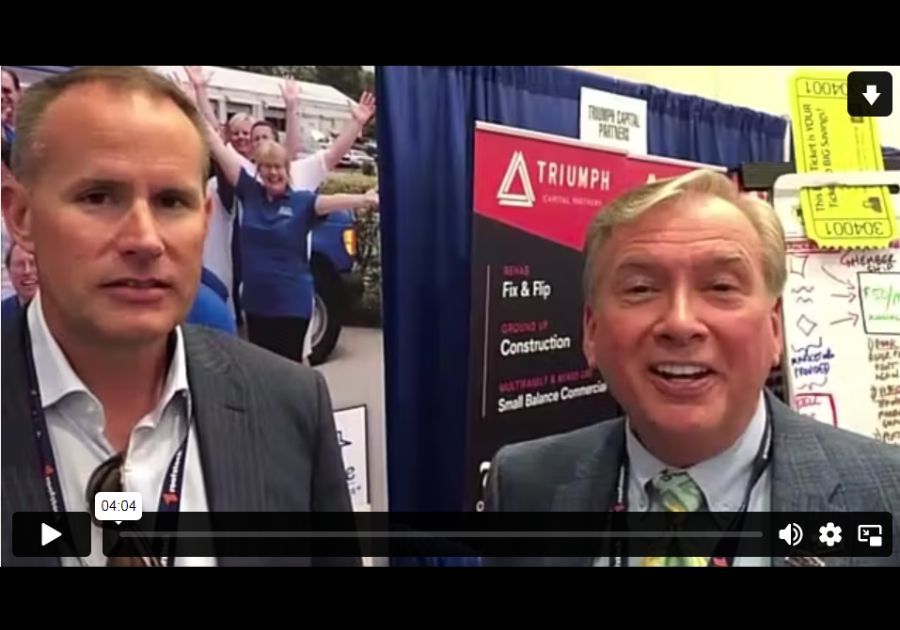 Lots of winners in Free Massive Passive Income Contest!
Congratulations to Debra Cruel of Harrisburg who won the Grand Prize Package!
And shout out to ALL our winners who were on the LIVE drawing call!
We drew two runner ups, plus everyone on live with the answer to Contest question qualified for an amazing two-day real estate investor program on Million Dollar Mindstorming: Secrets to Creating Your Financial Future!
Enter FREE Massive Passive Income CONTEST!
Prepare for your chance to win the $15,000 Grand Prize Package. Discover how to participate, understand the contest dynamics, and learn the "secret answer" before the winner is announced on May 31st. Visit Contest Live page for instructions and updates.
New AI-Infused Bonus Announced!
Boost your Street Smart wealth and income strategies, streamline your real estate investing tasks, and accelerate your passive income growth with two monthly virtual AI marketing masterclasses and 60 days of cutting-edge AI marketing breakthrough coaching. Learn precisely how to start using free ChatGPT and other remarkable free AI tools. Brand new Contest reward and boot enrollment bonus. Learn more and how to qualify before May 31st
Last Chance to Learn Key Strategies for Free
The videos posted below are about to be removed. The crucial May 9 and May 15 market update calls were designed to share critical actions you can take now to safeguard your assets and continue to prosper, especially if you can't participate in this year's Massive Passive Income event. They also highlight compelling reasons not to delay until next year if your schedule and finances allow you to seize the opportunity June 8–11, 2023. Make sure to watch or rewatch them before midnight on May 31st.
Watch this Contest video. Added May 22
In the Brief Video You'll Discover…
How to Multiply the Residual Benefits of Owning Rentals
The Science Behind the Anti-Landlording Method
The 7 Steps to Building Accelerated Wealth
Using Hidden Profit Centers to Boost Passive Income
How to Reinvent Your Love-Hate Relationship with Tenants
Make Real Estate Your Income and Wealth-Building Asset, Not Your Headache-Generating Chore!
Real estate is undoubtedly one of the best and most powerful ways to build wealth. But typical rental management is usually plagued with problems. The constant headaches of dealing with toilets, trash, and tenants can be exhausting. But what if you could flip the script, and have all the benefits of owning dozens or hundreds of residential properties, without the typical tenant-landlord troubles?
Lou Brown: The Anti-Landlording Pioneer!
Lou Brown, a best-selling author and a seasoned real estate investor, has bought, held, and sold real estate for over 40 years. From his very first rental property, he noticed that conventional property management is riddled with challenges. With a dream to own a hassle-free residential property business, Lou challenged every preconceived notion about owning rental property and revolutionized the way property management works. Lou's unique system and anti-landlording approach has been used on hundreds of properties with thousands of residents, and he has used it to evolve his rental property business from a full-time nightmare to a lucrative part-time hobby.
Discover a Wealth Building Plan That Works
Lou's approach isn't just about avoiding the downsides of traditional landlording. It's about maximizing profits and building a system that sets you up for success. His seven-part wealth building plan is designed to help you:
Create a lot more income to get out of your day job
Use tax benefits to massively and legally reduce taxes
Be the bank and avoid losing renters and occupants
Build "retirement accelerators" for long-term wealth
Pay down mortgages to get your properites free and clear faster
Use his hidden profit centers to accelerate passive income growth
Have a reliable built-in exit strategy to avoid traps and win on each deal
One of Lou's licensees, using just a handful of the 25 hidden profit centers, made an extra $97,000 in passive revenue in just one year. Another licensee, a mother of five, had passive returns over $40,000 in just one quarter. Lou's students are testament to the power of his anti-landlording method. Imagine a life where you have a steady stream of residual monthly income without the stress of landlording. This isn't a fantasy, it's reality for those who follow Lou's proven system.
Transform Your Property Management with "Massive Passive Income"
Lou only offers his transformative Massive Passive Income boot camp once a year. This four-day workshop is designed to revolutionize how you approach residential real estate. You'll learn from case studies, receive all the paperwork, and achieve total clarity on how to transform your property management approach. And the best part is – you're protected by Lou's no-nonsense guarantee. Attend the event risk-free and if you honestly don't see the potential for high return on investment, you'll be refunded every penny.
Now is The Time to Take Action
Don't miss out on changing your life for the better. Follow Lou's lead and become part of the group of investors who have discovered a new, profitable, and stress-free way to manage loads of rental properties. Get yourself registered by clicking the button below or by calling our office below.
Learn More and Secure Your Seat!
"Navigating the Challenges Ahead"
Watch replay below! Learn how to navigate uncertain economic times and turn them into opportunities for growth and wealth creation. Gain a solid understanding of market trends, income protection strategies, and new acquisition opportunities. Discover strategies to foster positive tenant relationships, and learn the right property and cash flow protection strategies. Arm yourself with the knowledge and strategies you need to succeed in real estate business, even amidst chaos…
Real Estate Investor Concerns, Solutions and Opportunities
Unleashing Artificial Intelligence
Learn how AI can revolutionize your REI efforts, providing you with a competitive edge.
Overcoming Challenges and Distractions
Gain strategies to navigate obstacles and ward off those who try to hinder your success.
Creating an Epic Cash Flow Machine
Discover proven techniques to build a robust cash flow machine that targets lucrative niches and protects you.
Thriving in Shifting Market Dynamics
Learn how to identify and seize opportunities even in the toughest market conditions, ensuring your continued success.
Networking for Real Estate Success
Unlock the potential of connecting with the right buyers, sellers, and investors to accelerate your cash flow and equity growth.
Strengthening Your Financial Fortitude
Discover how to fortify your financial plan, ensuring a consistent flow of cash now, cash flow, and cash forever.
Uncommon Strategic Exit Strategies
Gain insights adopting effective exit strategies that protect your business while maximizing income potential.
Solutions to Rates and Inventory Concerns
Explore practical solutions to overcome challenges posed by interest rate fluctuations and inventory constraints.
More Profitable Buyer-Focused Approach
Learn the importance of finding buyers first and how it can help you navigate market downturns and maximize profits.
Seizing Opportunities Now and Ahead
Discover the emerging opportunities presented by the changing demographics and housing market trends.
Creating Massive Passive Income and AI Marketing Insights for REI
"Special A-Listers Urgent Meeting"
How to Mitigate Inflating Costs, Raise the Extra Cash You Seek Now, and Turbocharge Monthly Cash Flows
Discover critical protective and profit boosting strategies to use in your business to overcome the biggest traps, challenges, and concerns you might be facing during these changing and uncertain times.
Open Q&A session with Lou
More tips, tactics, and strategies to survive and thrive during the current and expected changes ahead spawned from questions from attendees
4 day boot camp starts June 8th
Escape to our 2023 workshop in Atlanta!
Do you want to systematically drive 5-figures of spendable "free cash flow" profits to your bottom line, while simplifying your business, and attracting the quality tenants, buyers, and sellers you love?
Get ready to join me at this year's Massive Passive Income live training and networking event in Atlanta. This exclusive 4-day program will teach you my patented and foolproof systems for screening tenants and buyers, maximizing your cash flow, and selling properties faster and more profitably than ever before.
Even more important, this once a year event is uniquely qualified to equip you with the tools and knowledge needed to effectively survive and thrive during any economic environment… especially today's.
Learn More and Secure Your Seat!
Be sure to enroll by Wednesday if you want to come! If needed, call Dennis at 1-800-578-8580 to discuss your plans.